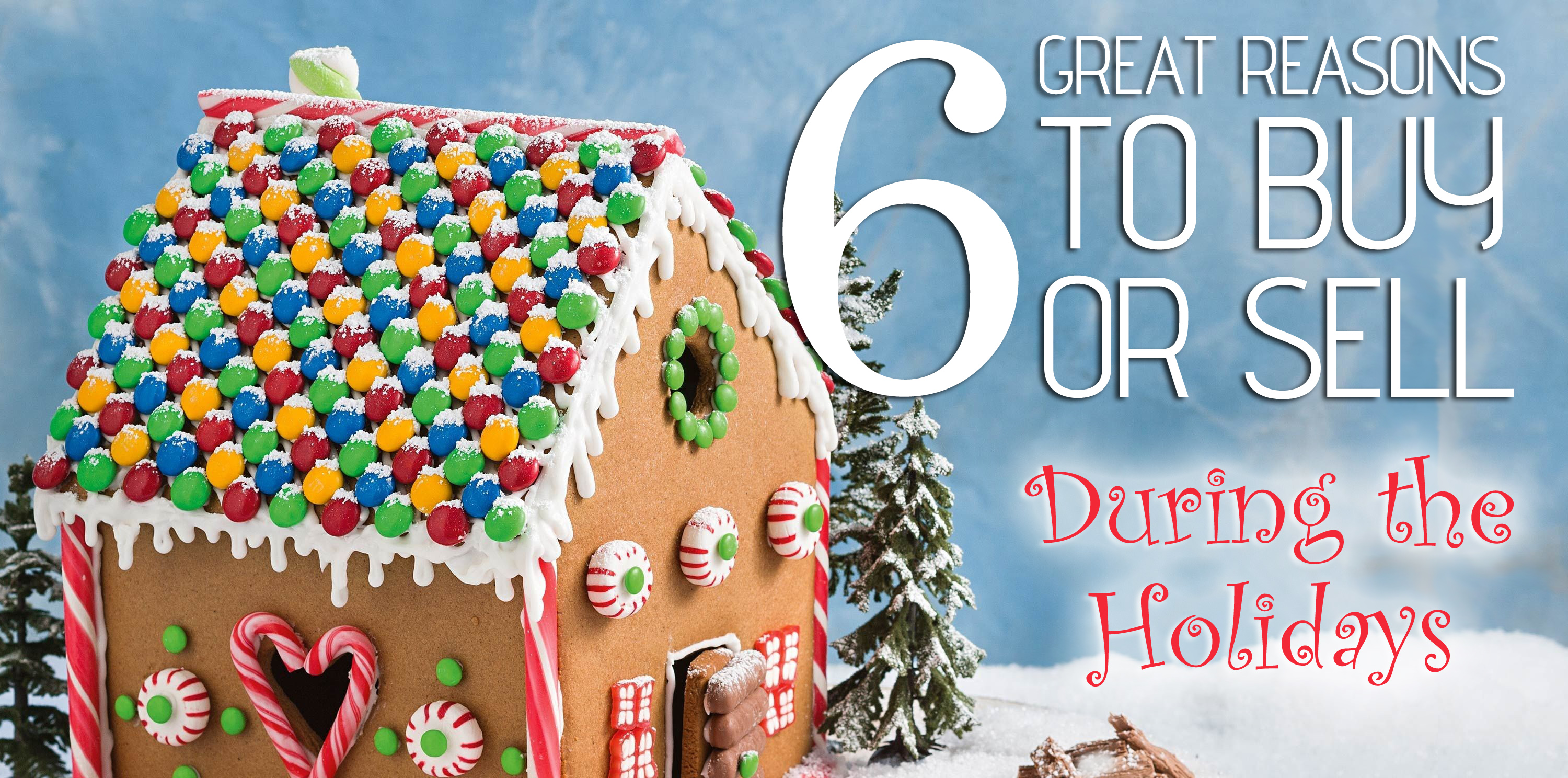 Many sellers take their homes off the market for the holidays, and buyers who have been out looking all year may decide to take the rest of the year off.  So why would it be a great time to buy or sell if there are fewer buyers and sellers in the market?  Here are some surprisingly good reasons:
Less competition for both buyers and sellers – Less competition benefits both buyers and sellers. Fewer homes on the market means homes that are listed will be noticed by buyers (which is great for sellers!). And with fewer buyers in the market, that means less competition for those homes (which is great for buyers!). Especially in markets with very high buyer demand coupled with multiple offers, a holiday lull may be just the break that buyers need to make an offer and get a house under contract.
Motivated buyers and sellers – People who buy or sell during the holidays have a different mindset. The buyers aren't tire-kickers and the sellers aren't just trying to test the market. Buyers and sellers have a goal and are serious about the process. Take a look at it from both sides: if you are a seller, wouldn't you want to work with a buyer who is pre-approved, knows what market price is and ready to buy? If you are a buyer, wouldn't you prefer to work with a seller who has priced their home at market and is ready to negotiate?
Buyers are pressed for time – Searching for homes can take a lot of time! But competition for that time from other holiday activities means that home searches are usually much more efficient and buyers are ready to make a decision quicker. Both sides may be less willing to drag negotiations out for fear of interfering with holiday plans.
Getting your next move squared away before the end of the year – The looming New Year's date is often a great motivator on both sides as people want to have their plan in place before the calendar changes to a new year. Both buyers and sellers both want to capitalize on tax advantages for the current year, such as getting a tax deduction for some of their closing costs.
Holiday décor – Some homes show best when all decked out for the holidays! Full of light and greenery, homes that exude coziness can really stand out to nostalgic and motivated home buyers.
Everyone is motivated to close – From lenders, inspectors, closers and more, getting your transaction done by the end of the year (if possible and as per the purchase and sale agreement) is important to all involved!  And with fewer transactions competing for their time, the fewer hang-ups there may be.
However buying or selling during the holidays does take strategy which needs to begin as soon as possible. Are you thinking about making a move? Let's talk and make a plan! Call, text, or email: (360) 319-0072 or brenda@brendamills.com.  We will take a closer look at your market opportunities and outline a plan to achieve your goals and timeline.
Posted on November 30, 2017 at 10:01 pm
Brenda Mills
Posted in

Uncategorized, Understanding the Market
Tagged

bellingham, brenda mills, buying, holidays, real estate, selling, semiahmoo, whatcom, windermere
If you are thinking about buying a home, you may be wondering if you really need an inspection.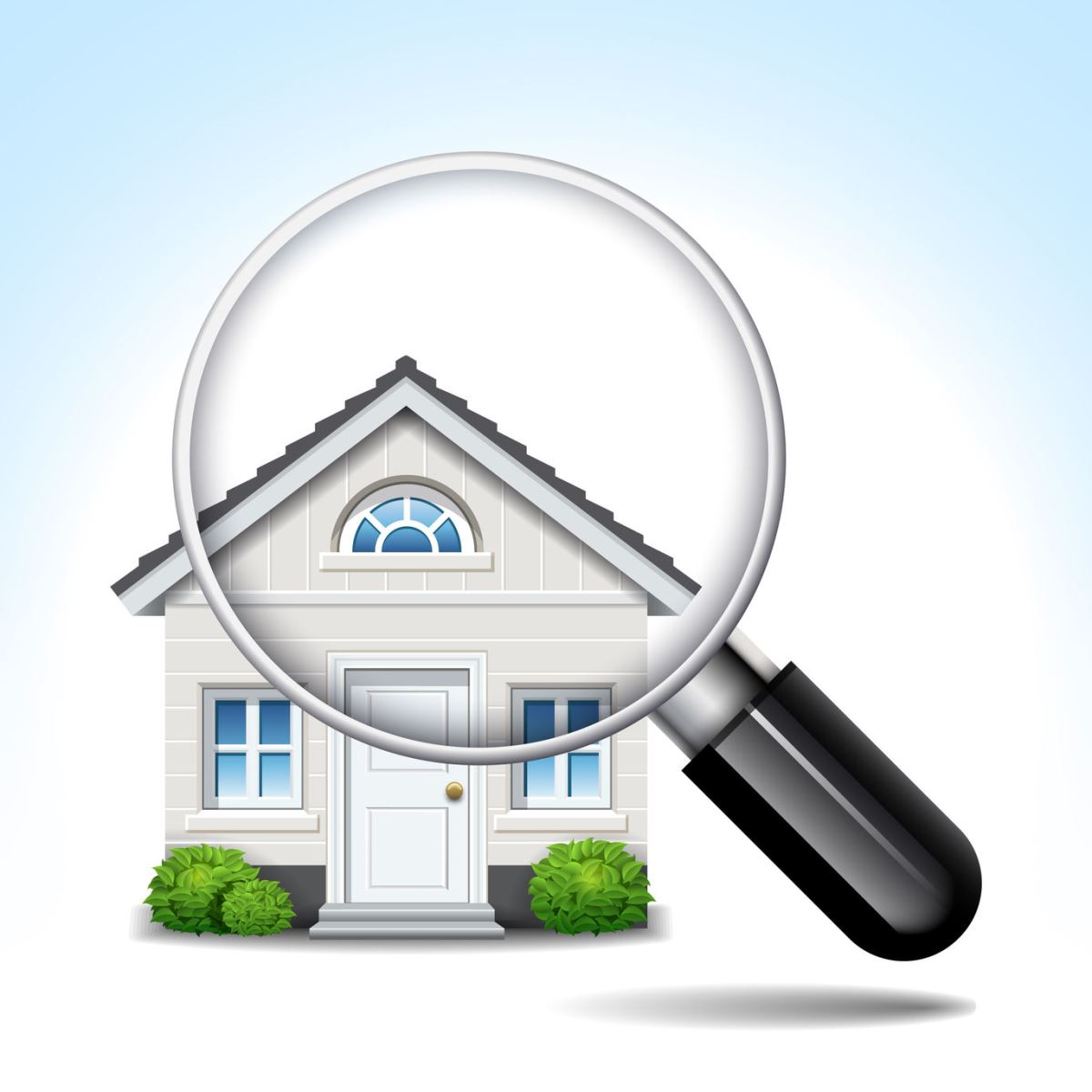 In areas that have very high demand and low inventory, some buyers are choosing to waive the home inspection so their offer is more appealing for home sellers. Especially in situations where the home buyer won't be asking a home seller to fix any issues anyway, you may indeed be wondering if it is worth the time and expense to do one.
I always recommend that a buyer get a home inspection, even in a highly competitive market. If the inspector finds an issue with the home that may cost in the thousands and thousands of dollars to repair, I want the buyer to know that going into the purchase.
Consider Getting a Pre-Inspection
For listings that are likely to get multiple offers, one strategy is for the buyer to get a pre-inspection before the buyer makes an offer. Of course, there are pros and cons to this strategy. Virtually all inspections turn up issues – even in new homes. In a traditional offer situation, both parties have already gone through one set of negotiations to get the offer accepted by both parties before the inspection even takes place. Both have a vested interest in completing the sale, but with a pre-inspection, the buyer may be soured on a property before the offer has even been written and they are several hundred dollars out of pocket on every property they choose to do a pre-inspection on. The benefit of the pre-inspection is that once a buyer understands what they will need to fix down the road, they can make an offer without an inspection contingency. However, the seller may still choose another offer and all the buyer's due diligence would have been for naught.
Some sellers in hot markets are doing a pre-inspection with the help of an inspector, and are choosing to get several items on the list fixed before putting the home on the market. They make the inspection and the record of improvements available for buyers in the hopes more buyers will make an offer if the need to get an inspection is off the table. Although this is an interesting solution to this problem, I have some concerns that I will share with you before considering purchasing a home with this option.
Do New Homes Need to be Inspected?
I even recommend getting an inspection for new homes. If you are buying new, it may be tempting to save that inspection, but even brand-new homes can have problems. For example, seals on windows can break as the house is settling, drainage issues, and even incorrectly-installed flashing around doors and windows are issues that can spell big trouble down the line if the builder doesn't get them fixed.
If you are buying a home, getting an inspection lets you get to know the home and learn about the major and minor issues the property has before making the investment. No home is perfect, but having an inspection allows you to learn about how imperfect a home is before moving in. For more information, give me a call or text: (360) 319-0072 or email: brenda@brendamills.com.
Remodeling Return on Investment
If you are looking at a lengthy "to do" list this summer and are wondering which improvements to your property will have the most impact on value, you are in luck! Remodeling Magazine's 2017 Cost vs. Value report is out, measuring 29 of the most popular remodeling projects and how the costs of those projects are recouped when it is time to sell.
The average return for the 29 common projects analyzed resulted in a 64.3% return on investment if the home was sold within one year of project completion. The trends for this year? Smaller incremental improvements provided the highest return. However, upgrades that affect curb appeal such as improvements to doors, windows and the siding also generated high marks, in fact, higher than a whole home remodel.
Which improvements scored the highest?
Attic insulation – Adding attic insulation was the only project whose return was higher than the cost outlay with 107.7% of costs recouped (and with a cost of about $1,343).
Entry Door Replacement – Replacing an entry door with a steel door recouped 90.7% with an average cost of $1,413.
Manufactured stone veneer – With a cost of $7,851, this job returned about 89.4%.
Minor Kitchen Remodel (which includes updating the cabinet doors and hardware, replacing cooktop, range, and slide-in fridge as well as replacing laminate countertops, flooring, sink, and faucet and touching up drywall and repainting) – This cost an average of $20,830 and recouped 80.2%.
Garage Door Replacement – This project cost an average of $1,749 and had a return on investment of about 76.9%.
Should I renovate before I sell?
This might have you wondering whether it makes sense to do upgrades before selling if you can't truly recoup your costs. However, in my opinion, this is a case of the whole being greater than the sum of its parts. A home with upgrades that is for sale will show better in the market and in my experience, will receive more attention from potential buyers, resulting in an overall higher price. While I don't recommend a big remodel before going on the market, some of the smaller projects listed above may indeed be worth the time and money.
Larger projects such as adding a two-story addition, basement remodel, or major kitchen remodels cost more and didn't recoup as much of the initial costs within the first year.
Wondering what improvements are having an impact on home values in our area or would you like to know what type of return to expect on your next project? Give me a call or text: (360) 319-0072 or email: brenda@brendamills.com.
---
Sources:
http://www.remodeling.hw.net/cost-vs-value/2017/
http://www.remodeling.hw.net/cost-vs-value/2017/key-trends-in-the-2017-cost-vs-value-report